new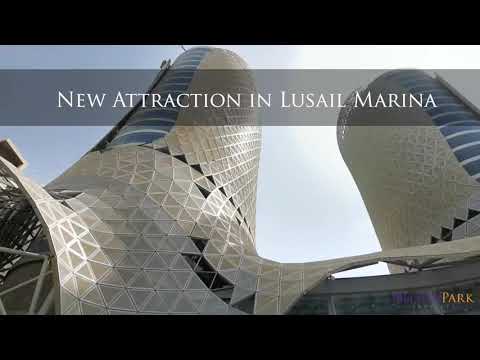 Luxurious Shop in a Brand New Mall Lusail
Location
Burj Al Marina
Lusail, Marina District
Agent
NelsonPark Property LLC
NelsonPark Property
We have verified this profile.
Description
AJ Mall is the new landscape in Lusail City, offering around 6,350 sqm of retail area
The mall is located in Lusail Marina, 2 Min to Tram Station, 2 Min to Lusail car park, 4 Min to Lusail university, 3 Min to Marina Yacht Club, 6 Min to Fox Hills… And connected to AJ Business Tower and Century Marina Hotel.
Boost your business today in a brand-new luxurious mall and open your high-end restaurant /coffee shop ...
Property Description:
* Price: QAR 210 per Sqm per month (Including Marafeq charges).
* Service Charges: 12% Service square meter
* 1 complementary car dedicated parking every 50 Sqm
* Grace Period: 3 Months

>> Kahrama excluded
Features:
* An Auto Timed, Special Lighting System has been installed, allowing it to be utilized for advertisement.
* This allows the towers to market itself in the center of the City to emphasize on its location as an attraction.

At NelsonPark Property, we aim to solve the real estate demands for people in Qatar. Our services specialize in leasing and sales of property, and property management. This includes residential, commercial, office and retail properties.
We are handling over one thousand properties, ranging from villa, compound, flat, studio, and office among others.
Recently, NelsonPark has been named Qatar's Best Real Estate Agency for 2017-2018, 2018-2019 and 2019-2020 by the Arabian Property Awards.
The award is the highest level of achievement award under property and real estate industry.
Amenities
Covered Parking
Networked
Reference:
nelsonpark-2838978

Like this property? Come back to it later, easily.